Infinite possibilities awaiting the pool
Swim, Jog, Walk and Exercise in water without the stress gravity  has on your body
We convert your idea into a reality
Holistic Swim Spas are designed by keeping your ergonomics in mind, so your complete body and soul can indulge in it while keeping the fitness at par. Each hydro massage is bio-engineered to specifically meet your personalized therapy while each detail appeals to your refined sensibilities. 
Counter-currents combined with elite design, superior jets quality is a great way to get into perfect shape and for flawless relaxation, aquatic exercises while your spouse enjoys their hydro massage.
Holistic Swim Spas are the perfect way for harmonization, relaxation and leading the perfect peaceful life.
Time is a pool to swim and dream and create in.
Wash away your troubles, have a soak with bubbles
01.

At Indoor

POLSPAS can fit any place inside the house .Design it according to your dream.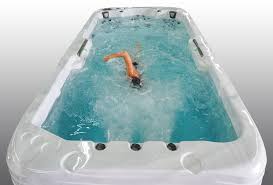 03.

At OutDoor

Customize your swim spa at outdoor and design it according to your dream.
When Lifes Get Down
Just Keep Swimming